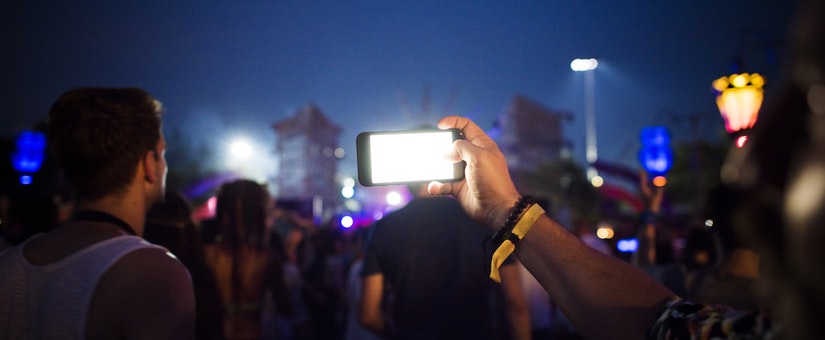 ConnecTechAsia has announced that the first edition of its event will hold from 26th – 28th June 2018 in Singapore. It is bound to be the region's latest Mega Technology event. CommunicAsia and BroadcastAsia have respectively served the telecommunications and broadcast media sectors for close to 40 years. In this light, NXTAsia will build upon these achievements in an effort to introduce new technologies that will shape Asia's innovative economy. With the age of Industry 4.0, ConnecTechAsia will launch an ecosystem that Asian businesses and governments can thrive in.
BroadcastAsia 2017
In a statement by Mr Victor Wong, Venture Director, UBM & Organiser of ConnecTechAsia, he explained that "as Asia pursues digital transformation at an accelerated pace, it is critical that the event evolves alongside the dramatic shifts happening in the spaces we serve." He enthused that "the new event reflects the pulse of Asia today, and is the only business platform covering the converging ecosystems of communications, broadcasting and emerging technologies connecting the physical and digital worlds."
During NXTAsia, industry professionals will be able to see some of the newest innovations in Cyber Security, Artificial Intelligence (AI), Augmented and Virtual Reality (AR/VR), Robotics, etc. NXTAsia has also disclosed that it will host the popular start-up competition SeedStars at Disrupt+. With streaming products and services in high demand, BroadcastAsia will focus on where broadcasting is headed. BroadcastAsia will also set their sights on finding out how audiences have consumed news and entertainment over the last ten years. Major satellite and network companies such as Wide Networks, given their years of experience, will definitely have better insights on broadcasting trends in Asia for the last ten years.
ConnecTechAsia Summit
This year, the summit will include three tracks – NetworkComms, BroadcastMedia and EmergingTech – that will help in facilitating a digitalised future, industry enlargement and sustainability. During the summit, Network Virtualisation, Satellite Communications, Network Slicing and 5G will be the primary subjects in NetworkComms' track. BroadcastMedia track topics will include 4K, IP Broadcasting, Social Video, the Future of Television and Immersive Technologies for Broadcasting. Meanwhile, EmergingTech track topics will be comprised of Blockchain Technology, AI Learning, Cybersecurity, Seamless Commerce/Digital Payments among others.
Key Speakers of the 3-day Summit will include:
Prof. Howard Michel, CTO, UBTech
Jassem Nasser, Leader Technique Officer, Thuraya Telecommunications Corporate
Ajey Gore, Team Leader Era Officer, Cross-Jek
Geert Warlop, Leader Working Officer, TrueMoney Global
Leah Camilla R. Besa-Jimenez, Leader Information Privateness Officer, PLDT
Ian Yip, Leader Era Officer – Asia Pacific, McAfee
Arvind Mathur, Leader Knowledge Era Officer, Prudential Assurance
Parminder Singh, Leader Industrial and Virtual Officer, Mediacorp
Sanjay Aurora, Managing Director, Asia Pacific, Darktrace
Mr Wong further stressed that "presenting a holistic ecosystem of digital convergence and a platform for the discovery and understanding of new frontiers of innovation to elevate the global standing of Asian business and governments sits at the heart of what ConnecTechAsia stands for." He added that "continuing the 40 year legacy of CommunicAsia and BroadcastAsia, the new ConnecTechAsia will continue to serve Asia as we embark on the journey of the Fourth Industrial Revolution."