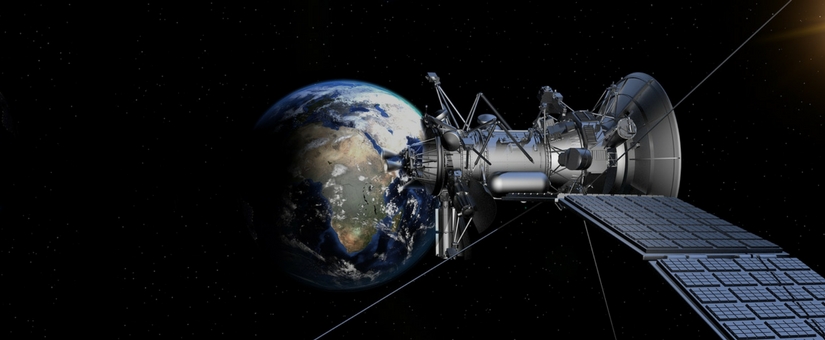 The China Aerospace Science and Technology Corporation (CASC), China's main government space contractor announced last week its plans to build a constellation of 300 small satellites in low Earth orbit for global communications and other services. The first satellite is said to be orbited later this year. The Hongyan constellation will be made up of more than 300 satellites, which will also come with data processing centres, and will be constructed in three different stages, according to the Xinhua state news report. In case you're wondering how CASC came up with the name for the proposed constellation, "hongyan" can be interpreted as 'wild goose'. Geese were used to deliver messages in ancient China, hence, the popular idiom, '鴻雁傳書', which means "a wild goose delivers a message".
While details of the size, potential and launch schedule of the satellites have yet to be released, we have reasons to believe the Hongyan satellite communication network will be completed around 2021. However, there's a high probability that the terminals trials, as well as authentication of the satellite monitoring and control system, will be carried out later this year. A recent press release reveals that, upon its completion, the Hongyan satellite communication network will take the place of the ground-based network and enable a mobile phone to be connected everywhere on the planet, either in a remote desert or at sea.
Plans for the Hongyan satellite system were first made in late 2016 in a press statement by Sun Weigang, chief engineer at CASC. As at then, the plan was to have 60 small satellites with 20 ground stations all over the world. He also said the system will provide a wide range of civilian services such as those offered by Wide Network Solutions. The services will include mobile broadcasting, ship identification & tracking, ground data collection & exchange and navigation signal enhancement. Upon completion, the 300-satellites will benefit many sectors such as weather forecasting, transportation, marine industries, environmental protection, geological survey, disaster prevention and relief.
A memorandum of understanding signed between Thailand Kasetsart University and an affiliate to the China Great Wall Industry Corp, a CASC subsidiary may justify the expansion from 60 to 300 satellites. The deal reportedly covers satellite construction, ground infrastructure as well as building and developing micro-satellite research capabilities for the Thai side. We may yet witness future cooperation between CASC and other companies and countries around the world.
Recently, there has been a global increase and demand for the construction of communication satellites. Large satellites sent to geosynchronous orbit at around 36,000 km above the earth, they are supposed to operate for around 15 years, providing internet access for global communications as well as other telecommunication services. Companies around the world looking to build similar constellations of smaller, cheaper satellites in much lower orbits include Oneweb, SpaceX, O3b, Iridium, Telesat Canada, LeoSat, and Boeing. The increasing number of 'mega-constellations' in space is intensifying serious concern regarding orbital junk which poses a serious threat to other space crafts. While we anticipate the completion of the Hongyan constellation in China, companies such as Wide Network Solutions exist with their extended network of satellites to connect you to the world, wherever you may be.