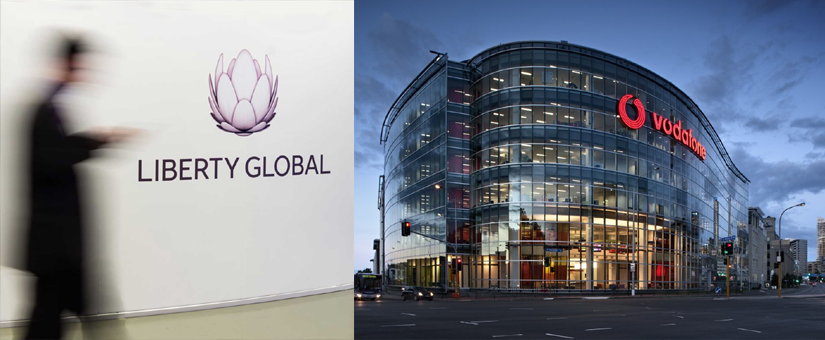 During the Mobile World Congress in Barcelona, Spain last month, Vittorio Colao, who is the CEO of Vodafone, described Liberty Global as "an interesting and attractive combination that will give Vodafone the edge to challenge other telecommunication companies across Europe". Less than a month after this bold statement, Vodafone officially announced that it is in an early stage discussion with Liberty Global in regards to the potential acquisition of its overlapping European continental assets.
This is not the first attempt by Vodafone and Liberty Global To partner up but both companies have yet to reach a merger agreement.Talks for the merge of the "overlapping" assets which included Liberty Global's German, Hungarian, Czech and Romanian assets with Vodafone began in 2015."Vodafone is not in any discussion with Liberty Global as regards the combination of both companies" this was part of the announcement made by Vodafone.This announcement stands as an opposition to the news that has been making rounds that the two companies are in a merger discussion as was seen in 2015.
December 31st, 2016, these two telecommunications signed a $3.5 billion joint venture merger of their assets in Netherlands. Also, last December, Liberty Group sold its Austrian cable provider UPC unit to Deutsche Telekom for roughly €1.9 billion. Now, if these recent ongoing talks is anything, it will definitely mean that Liberty Global will find itself as an isolated player in a handful of markets where there is an increase in the growth of satellite downlink and engineering companies like Wide Network Solutions which offers clock broadcast to its clients' anywhere they are in the world.
If this deal is completed, it will definitely bolster Vodafone's footprints in Europe, while leading to the decrease of Liberty Global's exposure in the European market. With Vodafone making efforts to improve its broadband for the past 12 months, the acquisition of these Liberty Global's European assets will put them on the right path.
In the statement released by Vodafone, "overlapping" assets were mentioned, this means that the potential asset acquisition list will be slimmer than imagined. There are doubts that Liberty Global's UK asset Virgin Media would be on the list. The stinks that will be kicked up by competitors over claims of competition, the strain on the relationship between Vodafone and CityFibre, and the price tag involved in absorbing such a business are some of the reasons why there are doubts of Virgin Media's inclusion in the potential acquisition list. Others have argued that Virgin Media-Vodafone deal is inevitable, their reason being that there is no way a conversation would start without the UK being in the back of their minds.
There are doubts too about the inclusion of Liberty Global's German assets on the list, this is because Vodafone has an ever-growing solid presence in the market already. This basically means that Hungary, Czech and Romania could be the final places where a deal could happen.
It is important that you do not raise your hopes high because as stated by Vodafone, these talks are in their early stage and these two companies might end up not reaching an agreement as seen in 2015.