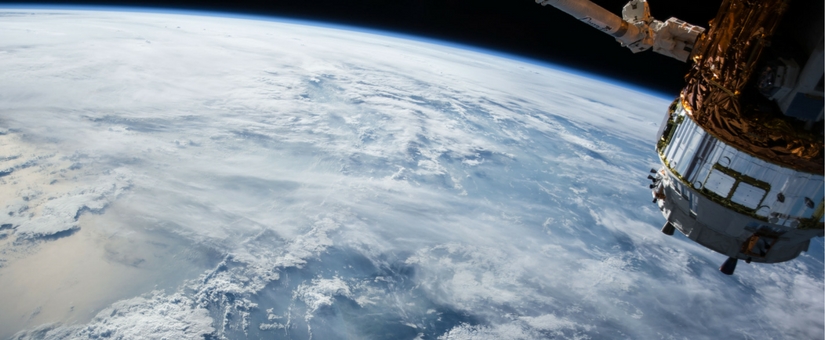 Nowadays, Artificial Intelligence becomes the leading phenomena in automation. If we talk about satellite communication, then we know that it's a big deal to manage satellite every time, because the defence, data, and information are carried by satellite and, that is the major vulnerable thing in the world. Anytime, an attack can happen, whether on the satellite itself, or its basement. What will be the situation to ongoing missions? Which facilities need to have the highest priority to be actioned and defended? To compensate those situations we need to have certain technologies which identify the problems based on specific algorithms, past, current and futuristic approaches and considering them, it will take action immediately. We are sure that, we can't automate the whole thing, but few things can be controlled by Artificial Intelligence.
Real-time satellite communication decisions and seamless satellite control are difficult to govern and changing space environment prevent from being proper satellite communication, now it is handled by NASA. The recent development of cognitive technologies is the new thrust in the architecture of satellite communication systems. If we talk about Satellite Broadcast Services, then Wide Network Solutions is one of the leading company which helps advanced satellite communication system with fibre optic transmission, satellite monitoring services and more.
NASA introduced cognitive radio which is an intelligent and adaptive network technology and it can detect available channels wirelessly and change transmission parameters in order to allow more communications to run concurrently and also improve radio operating behaviour. For NASA, the environment of space presents complex challenges that cognitive radio could mitigate. NASA's principal investigator Janette C. Briones, in the cognitive communication project at Glenn Research Center in Cleveland, Ohio mentioned, "Modern space communications systems use complex software to support science and exploration missions. By applying artificial intelligence and machine learning, satellites control these systems seamlessly, making real-time decisions without awaiting instruction."
Astronomers can have more foresight according to AI researchers, machine learning algorithms can identify more quickly cluster the debris that comets leave in their wake. If we speed up analysis of meteor showers, the orbits of distant can be pinpointed, but it is potentially dangerous comets. NASA sponsored this artificial intelligence pilot research program. NASA is also collaborating with defence and machine learning researchers. So, it will help space missions as well as it will strengthen safety parameters for defence.
To implement AI-based technology in space communication, many testings are going on and various projects are running. Researchers are also predicting about drone crafts which can travel to exoplanets. But, for that, the crafts will need to not only endure years of solo travel but be able to cope and respond to constantly changing, extremely unpredictable circumstances. From temperature variations to cosmic objects.
One research is also going on to predict solar storms by using AI tools to analyze data from the Solar Dynamics Observatory. After finding connections between corona and magnetic activity in the photo-sphere, we can determine coronal mass ejections and the cause of flares. There are lot more projects going on and we are sure that revolution will come very soon. Artificial Intelligence, Cognitive Automation, and Machine Learning can boost the way of satellite communication and the way we deal with space technology.